Milano / Friday 9 September 2022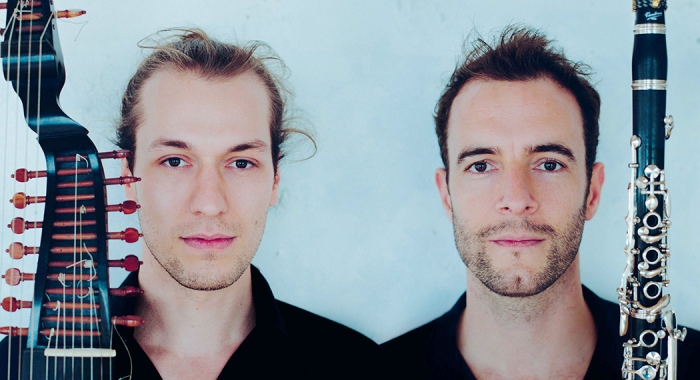 David Orlowsky / David Bergmüller
Piccolo Teatro Studio Melato / at 05:00 PM
PASTEL LIGHT
An incredible duo featuring clarinet and lute gives us a downy-soft reinterpretation of the England of Purcell and Dowland. Plus some brand-new, very curious music that's super seductive.
anonimo
Fuga
Henry Purcell
When I am laid in earth
David Orlowsky
David Bergmüller
Serendipity
Thomas Preston
Uppon la mi re
John Dowland
Flow my Tears
David Orlowsky
David Bergmüller
Eileen
Zeitfaltung
Johannes Hieronymus Kapsberger
Toccata Arpeggiata
David Bergmüller
Napoli Sketch 1 e 2
Henry Purcell
What power art thou
Music For a While
The concert will be preceded by a brief introduction courtesy of Gaia Varon
The pieces by David Orlowsky and David Bergmüller are

ITALIAN PREMIERES.