MITO is
Pro-Sustainability
The challenges posed by the pandemic have been worldwide, with repercussions that continue to remind us how crucial it is to act decisively when it comes to environmental protection and all the issues related to a theme that today must be a priority for each and every one of us. Several years back, MITO SettembreMusica, together with the City of Torino, began developing its own sustainable event management system, with the goal of achieving UNI ISO 20121:2013 certification.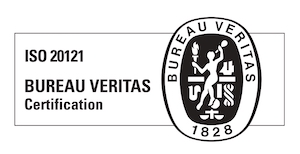 Planning sustainable events is the winning response when it comes to bringing together and harmonizing a variety of different interests, which include: reducing negative impact to a minimum; concretely influencing change by leaving a positive legacy; being a source of inspiration as a model for greater sustainability in terms of management; generating savings and economic returns. This long, winding road led the City of Torino to obtaining BUREAU VERITAS certification for sustainable event management.
Which is why, once again, MITO SettembreMusica continues to focus on sustainable event management, making choices that bring together a long list of key areas. They include options like keeping suppliers local – i.e., goods, services and accommodations; the use of renewable and recyclable materials; keeping partners and sponsors informed and environmentally aware; enhancing awareness as per options regarding public transport and shared mobility as a way to get to and from concerts; our focus on performances for children; low-cost ticket prices that allow access to an increasingly broader range of audiences; decentralized venues featuring performances by world-class artists, in a concentrated effort to bring classical music to people who might otherwise be left out.
Once again, MITO SettembreMusica is all about music – in our case, classical music – and its role not merely as a cultural repository, but as an instrument of social cohesion. Music as a means of overcoming social inequality. Music, creating a sense of community in our city and around the world.