Milano / Monday 18 September 2023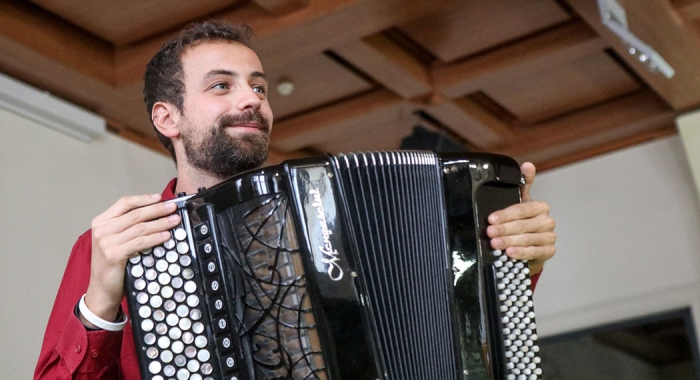 Samuele Telari ph. Gianluca Platania
Santuario di San Giuseppe / at 07:00 PM
STRADELLA AND CASTELFIDARDO
The second half of the 19th century saw the rise of the accordion, thanks to new developments in technology and craftsmanship in the Italian towns of Castelfidardo and Stradella, which became famous for their reeds, bellows and keyboards. Of course, no one could have imagined that the accordion would become the star of a show as colorful and explosive as this.
Modest Musorgskij
Pictures at an Exhibition
Transcription for Accordion by Samuele Telari

Pëtr Il'ič Čajkovskij
Nutcracker Suite Op. 71a
Transcription for Accordion by Alessandro Ruo Rui
Commissioned by MITO SettembreMusica
WORLD PREMIERE
The concert will be preceded by a brief introduction by Gaia Varon
In conjunction with

Free Admission with reservations required on www.mitosettembremusica.it
subject to availability of seats.
It will be possible to book and get your ticket from 12 PM on Friday 8 September exclusively through the link that will be available on this page.