Torino / Sunday 18 September 2022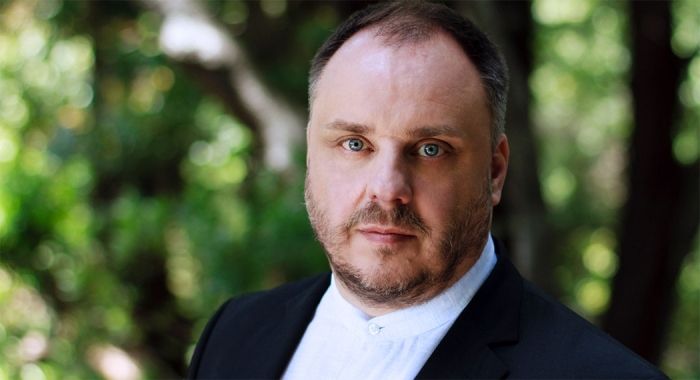 Matthias Goerne
Conservatorio Giuseppe Verdi / at 09:00 PM
AUGMENTED LIGHTS
As if by magic, an evening of Lieder from the voice of the soloist in a new world, where the piano part is colored thanks to the tones of an ensemble. And thus, amid wind instruments, strings and accordion, Romanticism becomes a tremendous augmented reality.
György Ligeti
Ancient Hungarian Dances
Franz Schubert
Hoffnung op. 87 D. 637
Augenlied D. 297
Hugo Wolf
Peregrina I, Peregrina II
Franz Schubert
Sehnsucht op. 39 D. 636
Antonín Dvořák
Bagatelle for two violins, cello and accordion Op. 47
Robert Schumann
Liebesbotschaft, op. 36 n. 6
Franz Schubert
Frühlingsglaube op. 20 n. 2
Johannes Brahms
An den Mond, op. 71 n. 2
Robert Schumann
Herzeleid op. 107 n. 1
Hör ich das Liedchen klingen op 48, n. 10
Johannes Brahms
Sommerfäden, op. 72 n. 2
Robert Schumann
Abendlied, op. 107 no. 6
Il Maestro Matthias Goerne, a causa di un'improvvisa emergenza familiare, ha cancellato il recital di stasera a Torino, dopo essersi regolarmente esibito ieri a Milano. I biglietti già acquistati verrano rimborsati questa sera presso il Conservatorio o entro sabato 24 settembre presso la biglietteria di MITO SettembreMusica oppure attraverso Vivaticket, se acquistati online.
Il festival, grazie alla disponibilità dei musicisti della Camerata RCO - Musicisti della Royal Concertgebouw Orchestra a cui si aggiunge Salvatore Passalacqua al clarinetto, offrirà stasera al pubblico un concerto gratuito con il seguente programma: György Ligeti - Antiche danze ungheresi, Antonín Dvořák - Bagatelles per due violini, violoncello e fisarmonica op. 47 e Johannes Brahms – Serenata n. 1 in re maggiore.
Gold Carnet
Pass à la carte
Assigned Seating € 15