Milano / Wednesday 14 September 2022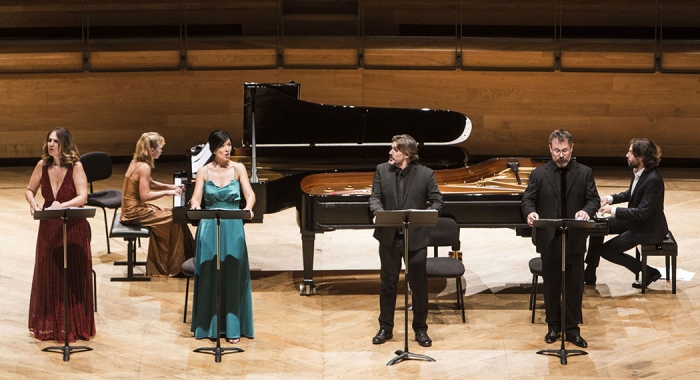 Teatro Filodrammatici / at 09:00 PM
PURCELL ILLUMINATED
It was the mid-1900s when Benjamin Britten dove into the harpsichord part of a host of Purcell songs and decided to rewrite them for piano – "suitable for the contemporary age". The two leading British composers meet up in an original series of pieces, with a new light shining on the 1600s.
Revisitation of the basso continuo by Benjamin Britten
Henry Purcell
Music For a While
Celemene, pray tell me
Sound the trumpet
There's not a swain of a plain
I spy Celia
Shepherd, leave decoying
I take no pleasure
Los is my quiet
What can we poor females do?
Sweeter than roses
Pious Celinda
Evening Hymn
No, resistence is but vain
Man that is born (Funeral Sentence)
The concert will be preceded by a brief introduction courtesy of Gaia Varon
Gold Carnet, Pass à la carte
Tickets € 10