Milano / Thursday 13 September 2012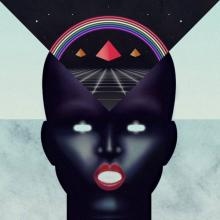 Fabbrica del Vapore Cattedrale / at 10:00 PM
Do Androids Dream of Electric Sheep? Tribute to Blade Runner - 30th Anniversary
Dystopian music by Kuedo,
live in the mix!
Jimmy Edgar,
Majenta show. Live w/ led + Visuals & Replicants

"I've seen things you people wouldn't believe. Attack ships on fire off the shoulder of Orion. I watched C-beams glitter in the dark near the Tannhauser gate. All those moments will be lost in time... like tears in rain.."

MITO SettembreMusic proposes a special event as tribute to the thirtieth anniversary of the release of Ridley Scott's Blade Runner entitled Do Androids Dream of Electric Sheep? – after the Philip K. Dick novel which the film is based on. The performance features two world-class musicians from the avant-garde electronic scene.
In collaboration with
Club To Club Festival / #C2C12
standing tickets € 10