Milano / Tuesday 12 September 2023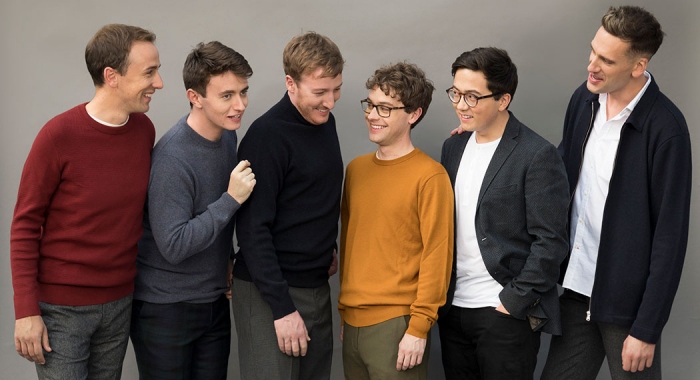 The King's Singers ph. Rebecca Reid
Piccolo Teatro Studio Melato / at 08:00 PM
CAMBRIDGE
In 1441 King Henry VI, after having founded King's College in Cambridge, lent his support to the creation of the all-male King's Choir, which was stationed, as it is today, in the Chapel of that same institution of higher learning. Five centuries later, in 1968, the group known as the King's Singers was born. Today, an all-new generation of singers has been raised by an institution acclaimed for its vocal training.
Bob Chilcott
Swimming over London
Thomas Weelkes
Hosanna to the Son of David
William Byrd
O salutaris hostia
Thomas Weelkes
Death hath deprived me
William Byrd
Praise our Lord, all ye Gentiles
Richard Rodney Bennett
The seasons of his mercies (from Sermons and Devotions)
John Rutter
Be not afeard
Ralph Vaughan Williams
Bushes and Briars
Over hill, over dale
Steve Martland
Oranges and Lemons (from Street Songs)
The program will be extemporary completedwith songs announced by the artists as well as with some songs chosen to celebrate the 100th anniversary of the birth of Disney.
The concert will be preceded by a brief introduction by Gaia Varon
Gold Carnet
Pass à la carte
Tickets € 15
SOLD OUT