Milano / Thursday 7 September 2017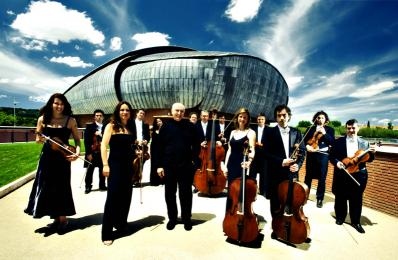 Piccolo Teatro Studio Melato / at 09:00 PM
FACTORY WITH CHERRY TREES
Inspired by a visit to the Pirelli factory in Settimo Torinese, outside of Torino – where Renzo Piano designed a transparent structure for research and services, bordered by cherry trees – Francesco Fiore composed a piece for violinist Salvatore Accardo and his orchestra. The work is built upon an elementary cell which gradually transforms, just as the materials in a factory are transformed. Or the notes of Bach and Tchaikovsky.
Pëtr Il'ič Čajkovskij
Serenata per archi in do maggiore op. 48
Francesco Fiore
Il canto della fabbrica
Johann Sebastian Bach
Concerto in re minore per due violini, archi e basso continuo BWV 1043
The concert will be preceded by a brief introduction courtesy of Gaia Varon
In conjunction with
Fondazione Pirelli
Free admission SEATING BASED ON AVAILABILITY Free admission coupons will be distributed at concert venue, beginning 45 minutes prior to the start of the performance. Spectators will be admitted based on availability of seating.