Milano / Monday 4 September 2017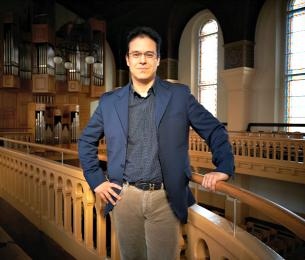 Leonardo García Alarcón
Chiesa di San Marco / at 09:00 PM
THE FLOOD
Recently rediscovered, Falvetti's powerful 1682 oratorio provides the soundtrack for 40 days and 40 nights of rain for Noah, his wife Rad, God and a world gradually covered with water.
Michelangelo Falvetti
Il diluvio universale, oratorio per soli, coro e orchestra
Valerio Contaldo, tenor, Noè
Mariana Flores, soprano, Rad
Evelyn Ramirez, contralto, La Giustizia divina
Fabián Schofrin, countertenor, La Morte
Caroline Weynants, soprano, La Natura umana
Thibaut Lenaerts, tenor, Il Fuoco
Sergio Ladu, bass, La Terra
The concert will be preceded by a brief introduction courtesy of Gaia Varon
Free admission SEATING BASED ON AVAILABILITY Free admission coupons will be distributed at concert venue, beginning 45 minutes prior to the start of the performance. Spectators will be admitted based on availability of seating.