Milano / Monday 17 September 2018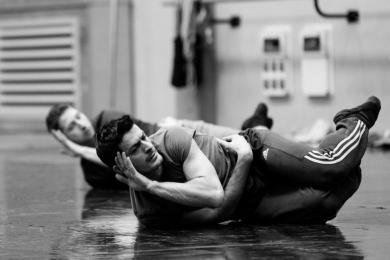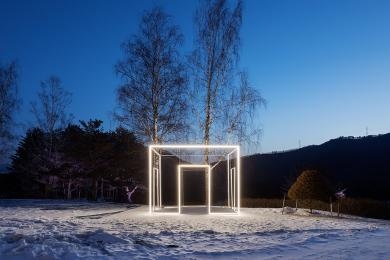 Teatro Elfo Puccini / at 09:00 PM
BACH PROJECT
This two-part program features music by J. S. Bach. Composer Giorgio Colombo Taccani has transcribed several French Suites for the Sentieri Selvaggi Ensemble, which make up the soundtrack for new choreography by Diego Tortelli, that involves 16 dancers. An electronic version of the Sarabande from Partita in D minor BWV 1004 provides the music for a celebrated dance piece by Jiří Kylián with an alluring circular structure that moves along different musical and expressive levels.
SARABANDE
Choreography and scenery by Jiří Kylián
Costumes by Joke Visser
Lighting by Jiří Kylián (concept)
and Joop Caboort (production)
Music by Johann Sebastian Bach
Soundscape implementation Dick Schuttel
Produced by
The National Dance Foundation / Aterballetto
Co-produced by MITO SettembreMusica,
MILANoLTRE Festival, Torinodanza Festival /
Teatro Stabile di Torino - Teatro Nazionale, Les Halles de Schaerbeek
In collaborazione con i Teatri di tradizione dell'Emilia-Romagna
Con il patrocinio di Città di Carpi.

Assigned seating € 20 Reduced prices € 17 / Under 35 € 12
DOMUS AUREA Choreography by Diego Tortelli Scenery by Massimo Uberti Lighting by Carlo Cerri Costumes Diego Tortelli Music by Johann Sebastian Bach Transcribed by Giorgio Colombo Taccani Performed live by the Sentieri selvaggi Ensemble
Commissioned by MITO SettembreMusica WORLD PREMIERE