Anna Gastel. Festival President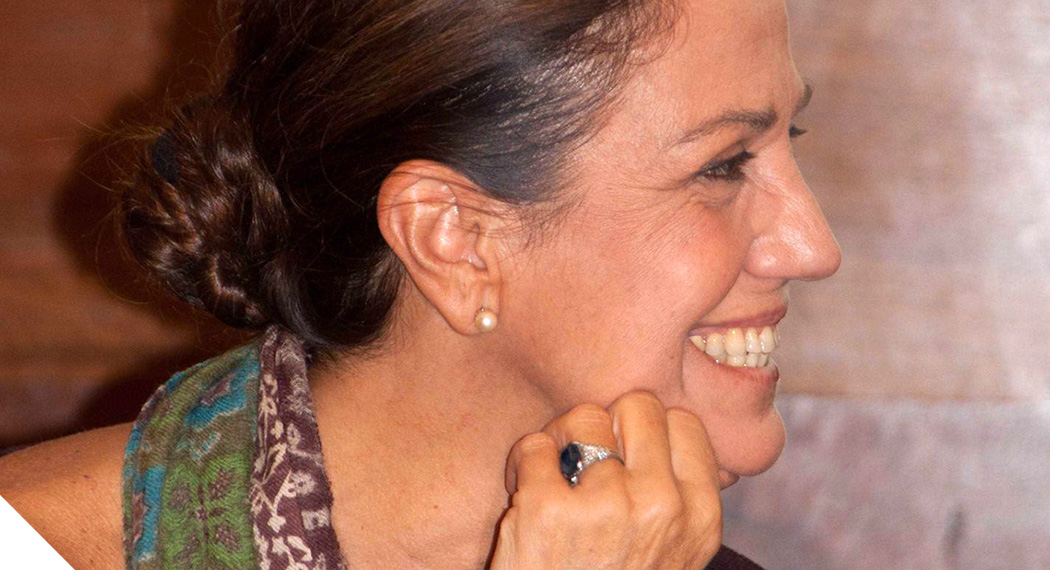 Anna Gastel was born in Milano in 1953, and still makes her home there.
She graduated cum laude from the Catholic University of Milano in 1977 with a degree in philosophy with a focus on art. Her dissertation was entitled Music as a constant in the life of Luchino Visconti, man and artist. Visconti was her uncle, and Gastel had the opportunity to work with him on various occasions, including as an extra in his 1976 film The Innocent.
She was one of 40 students selected internationally to participate in the first course in History of Art and the Art Market sponsored by the famed auction house Christhie's, and organized by Robert Cummings, Director of the Tate Gallery in London. She finished first in her class and was hired by the London branch. Four years later she moved to Christie's Rome branch and went on to become the first woman auctioneer for the world's oldest auction house. An expert on Italian painting, she has worked as assistant to Luisa Vertova Nicholson, and has collaborated with the Macchiaioli Archives, where she worked on the annotated catalogue compiled by Giovanni Boldini. She has worked on numerous catalogues and publications, and has collaborated with some of the world's most renowned art historians.
In January 2016, Milano and Torino mayors named Anna Gastel President of the MITO SettembreMusica International Music Festival.
She has traveled extensively in the Far East and Japan, where for many years her focus was decoration and designs for fabrics. 
A lifelong music lover, she studied voice and sang with a local jazz band.
In 2006, then President of FAI – the Italian Foundation for the Environment –Giulia Maria Crespi asked her to begin collaboration, and in 2008 Gastel became a member of the FAI Board of Directors, and was named President of FAI's Lombardia regional branch. In 2009 she joined the FAI Executive Commission. From 2010 to 2012 she promoted the FAI Youth Project, which was highly successful. In 2011 she founded FAI Swiss, the foundation's autonomous branch in Switzerland, where she was on the Board of Directors. In 2013 she was named FAI National Vice President, and stepped down as President of FAI Lombardia, where during her 4-year tenure she founded new FAI Groups and expanded local membership from 13,000 to 38,000. Following the completion of her five-year project FAI-Expo 2015 – The Milky Way, for the mapping, study, presentation and promotion of local initiatives, where she headed a task force of some 700 volunteers, on October 26, 2015 she resigned as FAI National Vice President and gave up her seat on the FAI Board of Directors.
In January 2016, Milano and Torino mayors Giuliano Pisapia and Piero Fassino named Anna Gastel President of the MITO SettembreMusica International Music Festival.