Nicola Campogrande. Artistic Director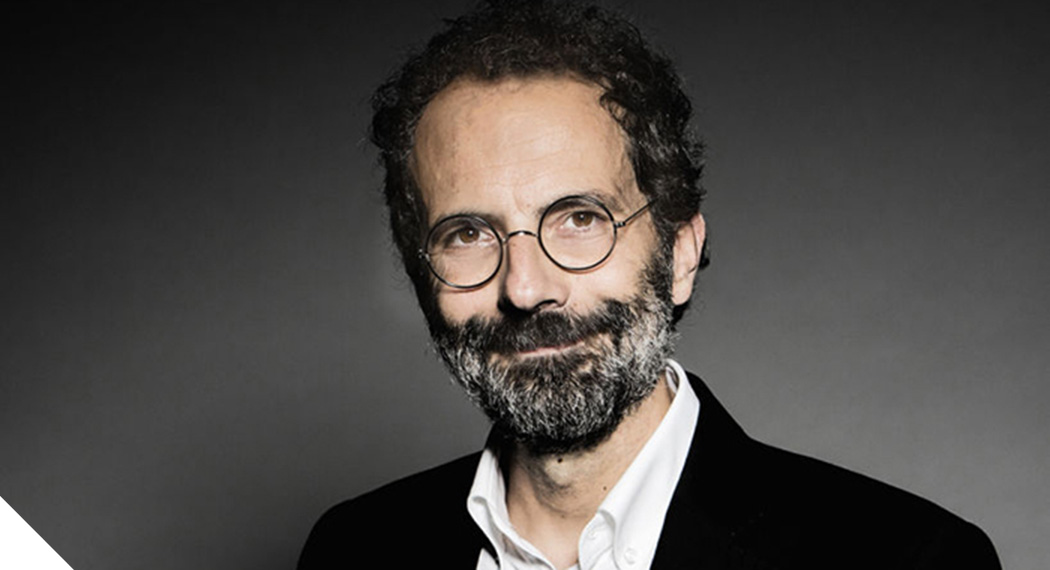 Born in Turin in 1969, Nicola Campogrande is regarded as "one of the most interesting Italian composers of the young generation" (Amazon.com).
He has developed a personal style that today is considered absolutely original and able to connect the past and the present in a fascinating new path.

Campogrande's music has been performed in the most important halls of many countries, from the Teatro alla Scala in Milan to the Paris Philharmonie, from the Wigmore Hall in London to the Bimhuis in Amsterdam, from the Accademia di Santa Cecilia in Rome to the Maggio Musicale Fiorentino in Florence, and is regularly played in major cities all over the world, including Beijing, Melbourne, Berlin, Moscow, New York, Istanbul, Darmstadt, Toronto, Prague. 
His music has been recorded on 30 CDs, ranging from DECCA to independent labels, and is broadcasted internationally. 
Amongst the most successful scores of his orchestral and chamber catalogue are: Urban Gardens, for piano and chamber orchestra; Concerto for audience and orchestra, for symphonic orchestra, candies and kazoos; Danze della signorina Olivia, for violin and piano; Ink-jet preludes, for guitar; R (a portrait for piano and orchestra); 150 decibel, for cello and piano; the 24 Expo Variations, for orchestra.
Campogrande's voice is familiar to the listeners of RAI Radio3, the flagship Italian channel specialising in culture and classical music, where he has been a radio host for over 15 years. He also runs the TV program "Contrappunti" on the Classica HDchannel.
Campogrande has been organizing concert for 25 years and held prestigious roles in the musical world – nationally and internationally. He has been the Artistic Director of the Orchestra Filarmonica di Torino and a member of the Music Commission of the European Choral Association–Europa Cantat. The Italian Foreign Affairs Ministry chose him to represent classical music in the "Italy in Usa 2013" program.
Campogrande contributes regularly to the cultural pages of Il Corriere della Sera. His book, Occhio alle orecchie. Come ascoltare musica classica e vivere felici, was published by Ponte alle Grazie in 2015.
He lives in Rome with his wife and 3 children.