Torino / Monday 14 September 2020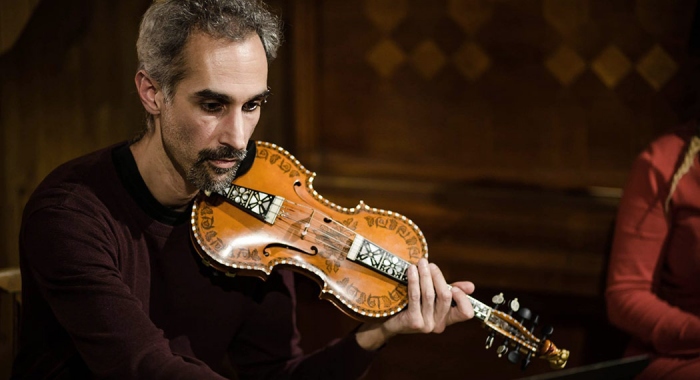 Conservatorio Giuseppe Verdi / at 04:00 PM
SCANDINAVIAN SPIRITS
A medieval Norwegian ballad sings of Olav, who, while sleeping from Christmas to Epiphany, gets a glimpse of what life is like after death. The transcription has been realized especially for this performance, in which the folk-Baroque group Brú evokes sorcerer spirits and magical beings from the far North.
tradizionale scandinavo
Draumkvæde, "Dream Song"
Arrangement and improvisation by Krishna Nagaraja and Brú
Nadia Kuprina, voice
Davide Monti, baroque violin
Krishna Nagaraja, baroque viola, hardingfele
Marco Testori, baroque cello
Giangiacomo Pinardi, theorbo