Musical training courses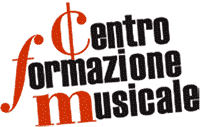 Founded in 1979, the City of Torino's Musical Training Program provides music education services with an in-depth approach to teaching students of all ages to play instruments, one that's people-oriented and aimed at satisfying their longing for music.
Students are given ample opportunities to make music together, sharing important experiences that expand their cultural horizons in a setting that's both fun and engaging.
Quality hands-on musical instruction, offered by highly qualified teachers. Courses are held at the Wolfgang Amadeus Mozart Casa della Cultura, located at 160 Taranto in Torino. Courses are scheduled to meet the needs of students and working people, with convenient after-school/after-work hours.
Information and Registration:
www.comune.torino.it/corsimusica
corsi.musica@comune.torino.it
tel. 011.01129754/29761