Torino / Friday 15 September 2017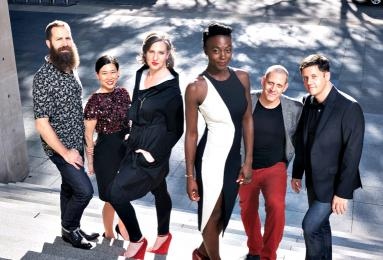 Piccolo Regio Giacomo Puccini / at 09:00 PM
AMERICAN LANDSCAPES
Here's one of the leading groups in new American music. They combine the energy of a heavy metal band with the delicacy of more impalpable atmospheres. They're probably mapping out the future as they go.
John Luther Adams
The Light Within
Matthew Burtner
Song for Low Tree
Ned McGowan
Garden of Iniquitous Creatures
Christopher Cerrone
South Catalina
Richard Reed Parry
Strange Sunrise
Timo Andres
Checkered Shade
Nathalie Joachim, flutes
Michael J. Maccaferri, clarinets
Yvonne Lam, violino, viola
Nicholas Photinos, cello
Matthew Duvall, percussions
Lisa Kaplan, piano
Il concerto è preceduto da una breve introduzione di Stefano Catucci
This engagement is supported by Mid Atlantic Arts Foundation through USArtists International in partnership with the National Endowment for the Arts, the Andrew W. Mellon Foundation and the John D. and Catherine T. MacArthur Foundation.
Assigned seats € 10